Dear Colleague,
It is our great pleasure to welcome you to The Miami Debates in Hematologic Malignancies Virtual Conference which will take place on January 27, 2022.

The aims of the conference are to provide an up-to-date review of the latest news in the field of hematologic malignancies. The content of the meeting will focus on clinical management. Also, novel scientific data will be reviewed and discussed from a clinical perspective. The format of the meeting will be a combination of focused lectures and debates centered around controversial topics.
We will bring together international leaders in the field of clinical hematology and oncology to debate and deliver talks that are idea-focused, from the basic mechanisms to the present and future therapies.
The Conference will focus on the following key areas:
Optimal treatments for newly diagnosed and relapsed patients

Bispecific and conjugated monoclonal antibodies

Chemotherapy-free treatments

Minimal residual disease (MRD) testing in the clinic

CAR T cell and CAR NK cell therapies

Future role of bone marrow transplant

New drugs in development
We look forward to seeing you at The Miami Debates in Hematologic Malignancies.
Sincerely,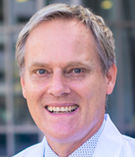 C. Ola Landgren M.D., Ph.D.
Conference Chair
READ MORE
VOD
2 Months On-Demand Access
REGISTER NOW
Complimentary Registration for HCPs (except Industry)
COME & DEBATE
Participate in lively debates
Contact Us
Please drop us a line with any questions or comments you may have.

We look forward to hearing from you.